Hi all, finally got around to working on my Electrifly Widgeon after it being on the back burner for a couple of years.. After acquiring the model and reading the forums, I came to the conclusion that the airframe was underpowered if one installed the recommended motors. So, I modified it
I cut out the original firewalls and fabricated new ones out of 1/8th. ply and epoxied them in a little further back and installed more robust motors. They're the same diameter, but longer length, and a little higher kv, so it should provide somewhat more spirited performance.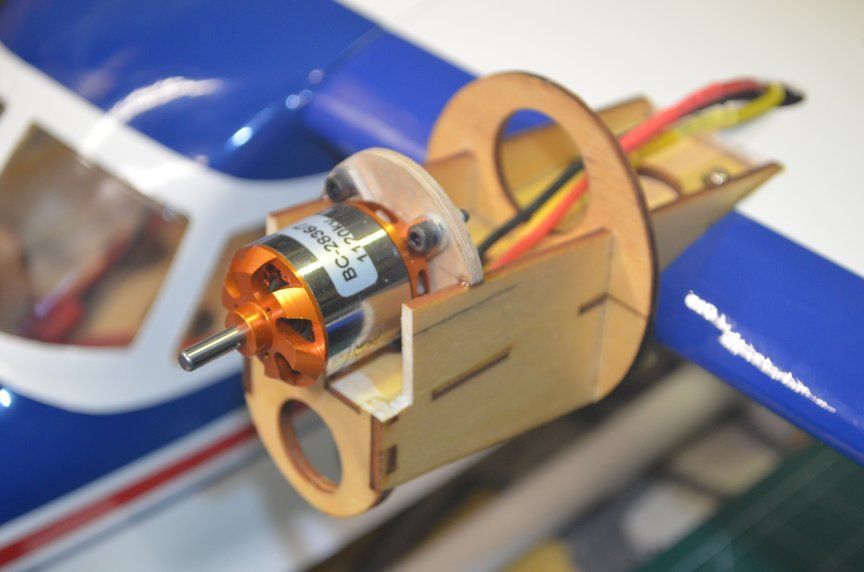 Being a twin, I plan on contra rotating props, and differential throttle.
On another note, I maidened my new Hacker Master Stik the other day. I flew a good 10 minutes with several takeoff's and landings, changed batteries, and flew another 5 or 6 minutes before hitting the only tree in an otherwise clear area. Yeah, the area I was flying was lined with trees, the middle was completely open except for THAT tree, and I managed to nail it head on, breaking the fuselage in 2 places. The nose, just behind the motor, and midway behind the wing.
So, I repaired the break at the nose first, then tackled the mid-fuse repair. I worked REALLY hard making ABSOLUTELY sure to glue it all together crooked
Now it has a slight kink to the left, but nothing a dozen clicks of rudder trim won't fix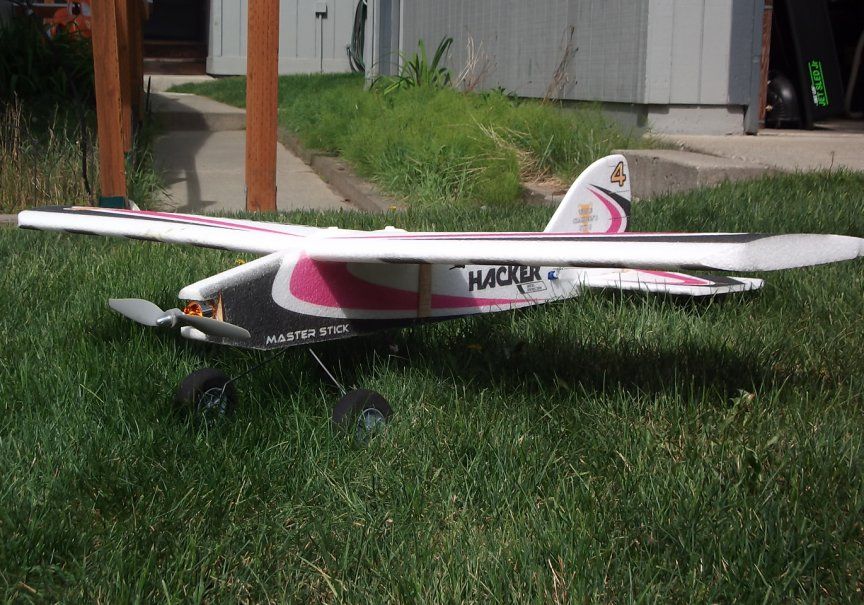 As a great believer in wood, I reinforced the joint with 1/16th. balsa with the grain running lengthwise. Most likely it just added weight, but it made me feel better